I teach printmaking throughout the greater Hamilton community.
I have been a faculty member at the Dundas Valley School of Art since 2012, teaching 'Silkscreen Studio' classes as well as a variety of print based courses and workshops.
Promoting non-toxic print methods my students learn and discover the versatility and unique characteristics of silkscreening using the latest non-toxic techniques. My courses are suitable for both beginning and experienced screen printers. Beginners learn a step-by-step method designed to inspire the creation of silkscreened projects. Returning students explore more challenging ideas aimed at cultivating an advanced set of silkscreening skills.
Print course offerings can be found online at dvsa.ca or contact privately to inquire about additional workshops and private lessons offered by request.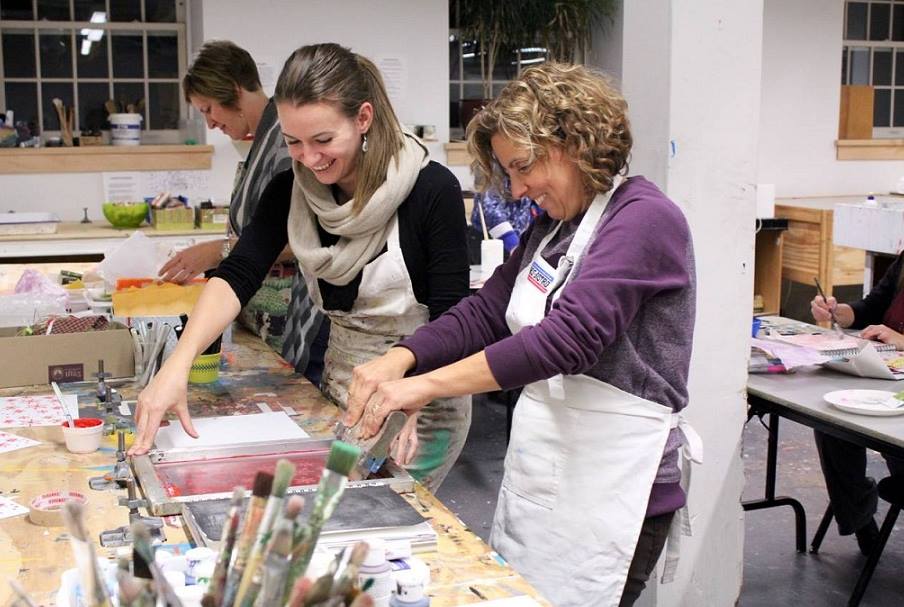 'Untitled' print by Sharon D in Silkscreen Studio 

                                'Brinkley' prints by Amelie Leblanc in Silkscreen Studio

                                Floral prints created by students in Printmaking for the Petrified 1 day workshop
Printmaking Residencies
Attending artist-in-residence programs offers me the opportunity to live and work outside of my usual environment, providing me with time to reflect, research, or produce work in a variety of exploratory ways.
During my two international residencies, I explored new locations, the different cultures, and experimented with a variety of printmaking techniques and methods. These residencies have made a long term impact on my life and work and continue to inform my ideas and print processes.
Proyecto Ace Printmaking Residency, Buenos Aires Argentina 2009
http://www.proyectoace.org/en_getthosaints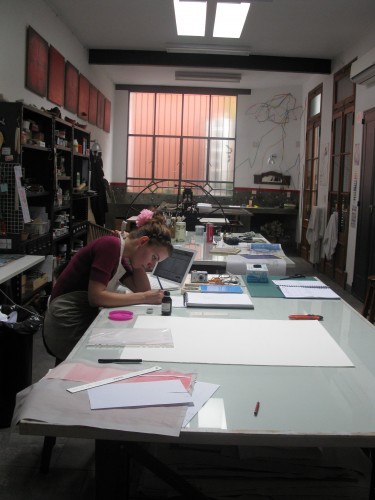 School of Visual Arts Print Residency, NYC 2010