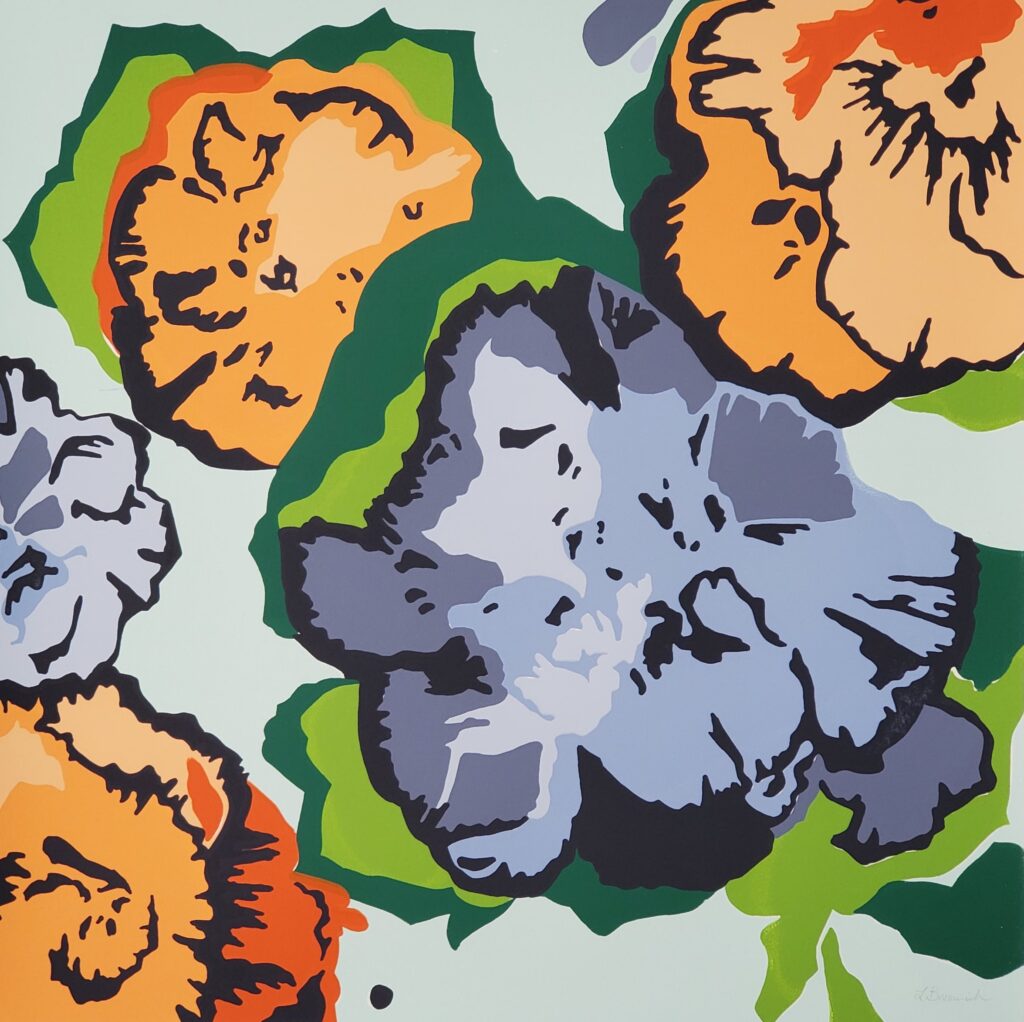 'Incarnation'
silkscreen on paper
20×20 inches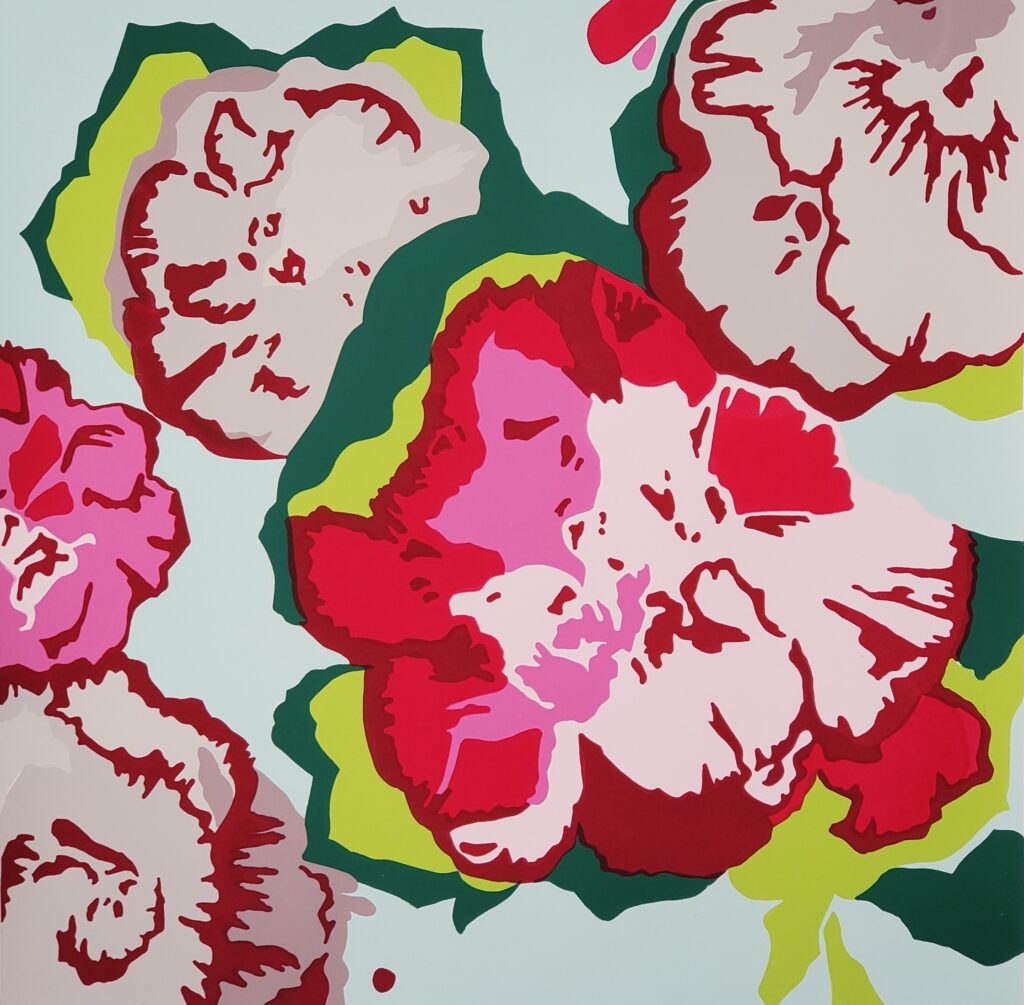 'Incarnation'
silkscreen on paper
20×20 inches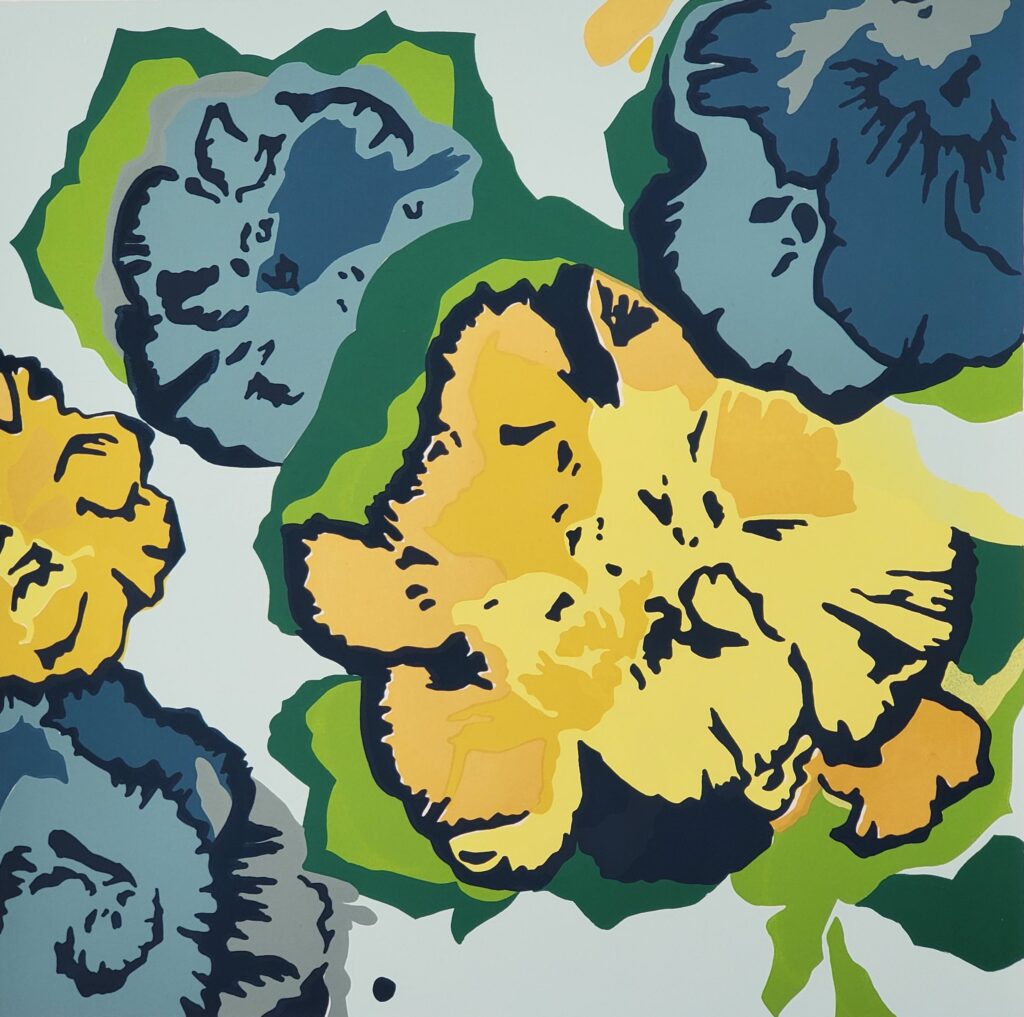 'Incarnation'
silkscreen on paper
20×20 inches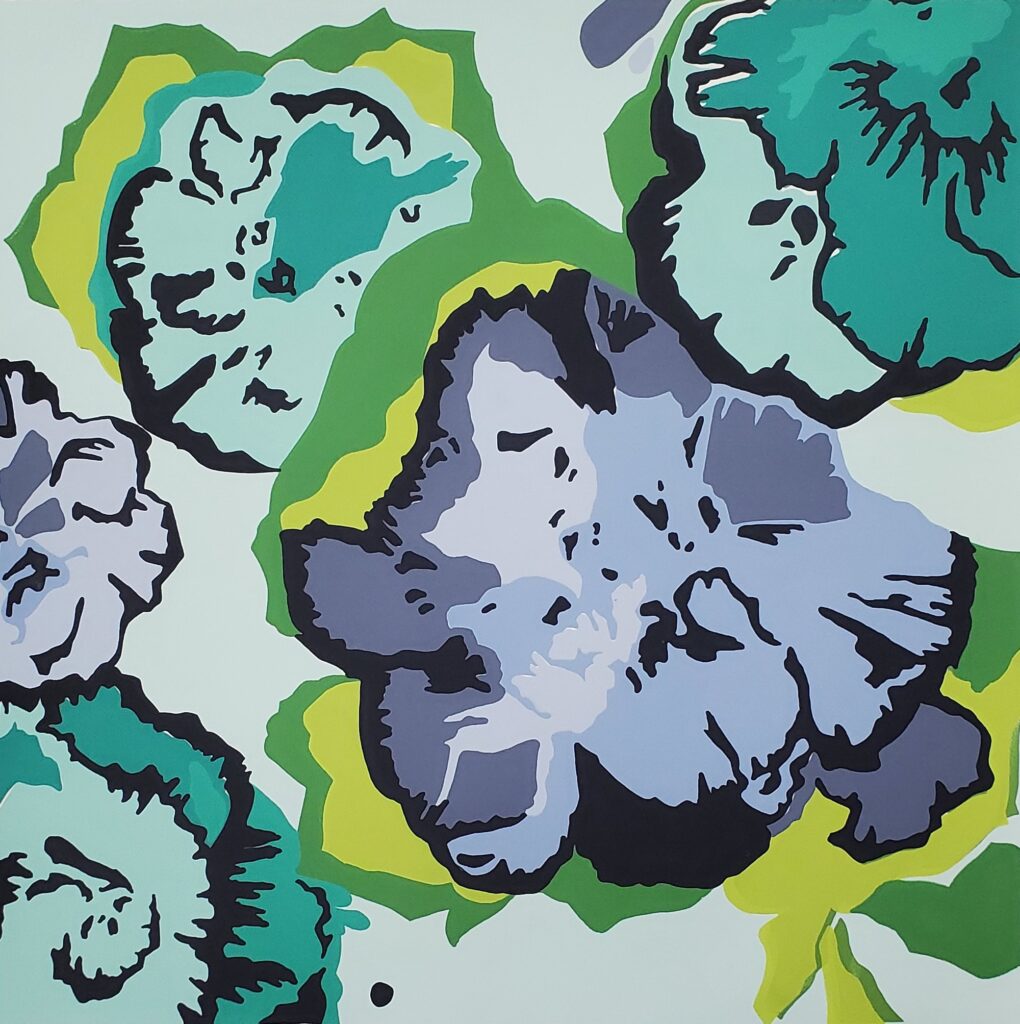 'Incarnation'
silkscreen on paper
20×20 inches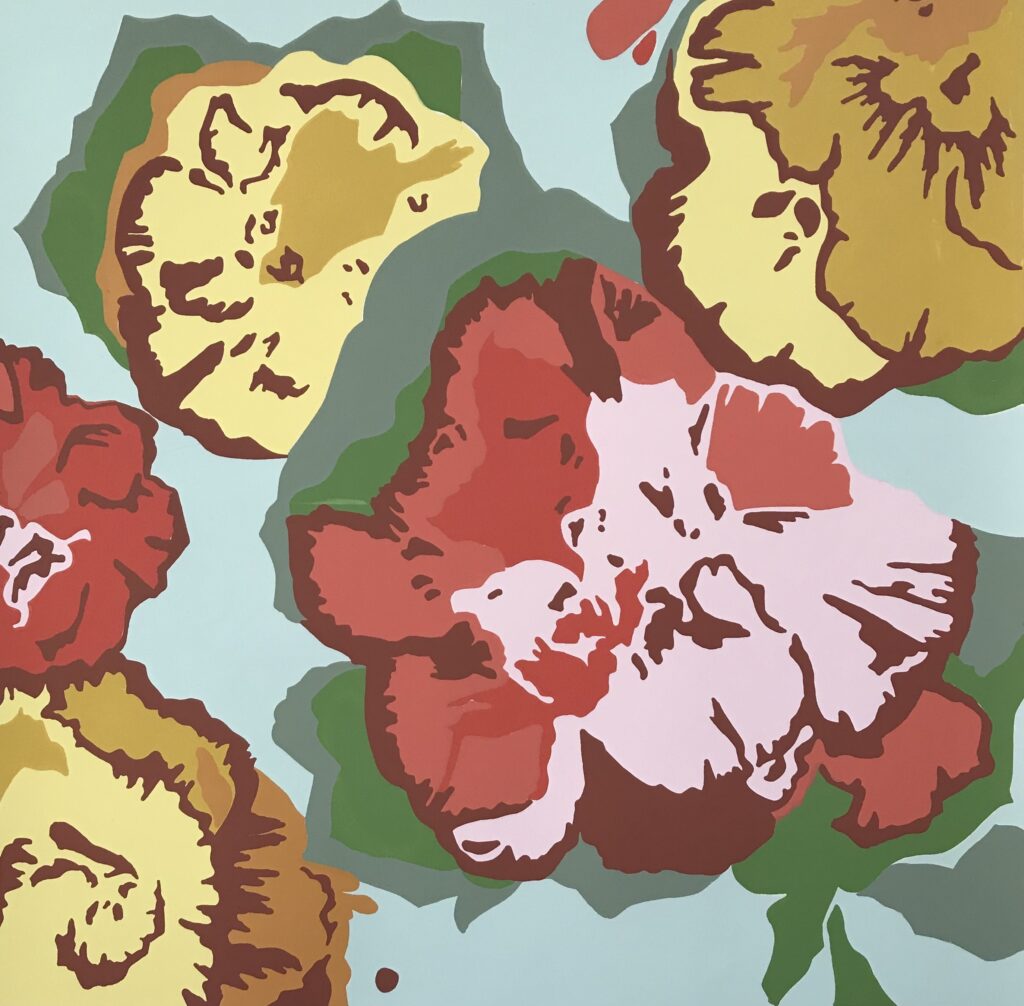 'Incarnation'
silkscreen on paper
20×20 inches
The carnation flower is used to celebrate, to mourn and to symbolize our lives through the experiences we individually and collectively live. This 11-layer silkscreen print series 'Incarnation' represents the carnation flower as a symbol of the personal experience or life of anyone who is thought of when viewing this work. The colours in this series vary and offer the viewer a variety of representations, to make their viewing experience their own.
The series consists of 5 prints 20×20 inches, 11-layers, hand drawn and hand pulled.
The colours in this series were hand mixed and are unique to each print.
Printed in 2021.
Dedicated to Jade.